History of Central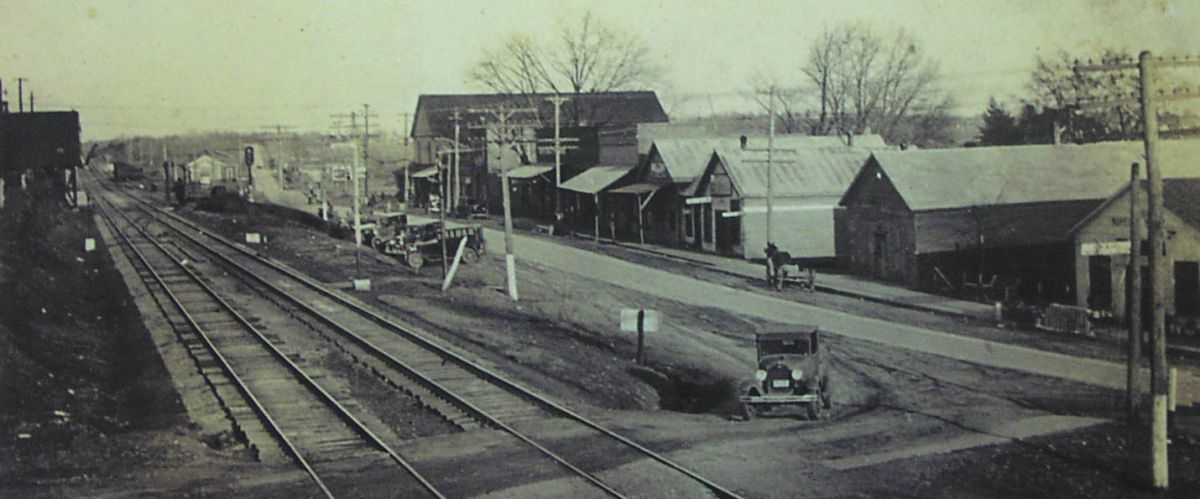 Welcome to the Town of Central! Stroll the streets of Central and enjoy its friendly, small-town flavor. Explore its shops and visit the variety of restaurants that offer everything from down-home Southern favorites to upscale fare. Most of all, discover its historically significant, even romantic, past.
The town of Central was established when the Atlantic and Richmond Air Line (later the Southern Railroad) laid a track through Pickens County in 1873. The location of the future town was midway between Atlanta and Charlotte (about 133 miles each way), and the company chose the site to locate its repair operations. "Central Station" contained shops for railroad workers and engines were refueled and changed using a turntable. A depot and houses were erected for railroad employees, and stores opened soon after. On March 17, 1875, Central was incorporated as a town, with boundaries extending one-half mile in each direction from the depot. A sizable hotel was constructed in a grove of trees beside the tracks. Its reputation for good food soon spread and the structure's function extended beyond an eatery. It served as a ticket office and waiting room, as quarters for telegraph operators and dispatchers, and as a sample room where traveling salesmen might display their merchandise.
The thriving little town experienced misfortune in the late 1890s. First, the Southern Railroad moved its repair shops to Greenville, with dire results to Central. "Houses were vacant and business was at a standstill," observed a local writer. Shortly thereafter, a fire broke that destroyed a large portion of Main Street due to a lack of fire fighting equipment.
A measure of prosperity returned to Central in the early 1900s when local businessmen created opportunities for employment at Issaqueena Mill (a textile operation that expanded on the nearby Norris Cotton Mill). Wesleyan College (now Southern Wesleyan University) began classes in the fall of 1906 and individuals associated with its operation swelled the town's population. This growth came to an abrupt halt during the Depression of the early 1930s. Central's two banks failed, mill stocks fell to low ebb, and Issaqueena Mill passed into receivership.
Railroads and cotton mills declined in importance throughout the region in the last half of the twentieth century, but Central nevertheless grew rapidly in the 1990s, thanks to an expanded road system, new industries, restaurants, library, recreational facilities, Clemson and Southern Wesleyan student apartments, and new homes.
During the last decade, the Central Heritage Society cooperated with the South Carolina Heritage Corridor in attempts to restore and preserve the town's historic areas. Central History Museum (former home of the Morgan family) was designated as a site on the state's Heritage Corridor. The old Central High School was listed in the National Register of Historic Places in 1994 and the Morgan House in 2001. Other Central attractions include the Central Community Club (formerly Central Colored School), Freedom Hill Church, Red Caboose, Central Railway Museum, Old City Hall/Jail, and Collins Ole Towne.
G. Anne Sheriff and Beverly Cureton